| | |
| --- | --- |
| Price: | $82.50 |
| Availability: | This product is back-ordered; it is unavailable for ordering at this time please come back or continue shopping. |
| Prod. Code: | MAG425A |
The product you selected is Out Stock.
You can choose new models of MAG boxes on our official website
us.Infomir.store --- wider variety of models
The MAG425A is Infomir's flagship Android TV set-top box. It plays 4K content, supports 8-channel audio, and voice search powered by Google Assistant. It comes with a region-specific power supply, as well as two remote controls, one Bluetooth remote with voice search and one universal programmable IR remote that can work with multiple devices.
The MAG425A currently doesn't support Netflix.
No TV or video/audio streaming subscriptions are included with the package and the device is not for resale.
MAG425A: technologies of the future right on your TV screen
The MAG425A Android TV STB is perfect for playing HD to 4K HDR quality video, watching YouTube videos and playing games. In 2019, the device successfully passed all stages of Google certification, and the Infomir logo was integrated into the list of Google's main global partners. This is a testament to the reliability and quality of the device.
This set-top box supports Google services and thousands of apps. Android TV users get personalized recommendations: the system analyzes the content you viewed and suggests similar content to you.
Package contents
In addition to the set-top box, the package comprises a user manual, an HDMI cable for connecting the device to a TV, a power adapter, and 2 AAA batteries.
Also, two remote controls are included: a classic infrared one with the usual assortment of buttons and a minimal one for voice input.
4K resolution
If your TV supports 4K technology, you will be able to enjoy the high-quality image that 4K brings with the MAG425A. Its 60 fps framerate, accurate detailing and natural color rendering immerse you right in the action of a movie and gives you a taste of what it feels like to be in the midst of the filming location.
Automatic frame rate support makes viewing even more comfortable: the TV screen refresh rate is synchronized with the video frame rate. Thanks to this, content can be played smoothly, without delay and photographic noise.
Full-color HDR picture
The MAG425A STB supports HDR technology, which displays colors in a completely new way, increasing contrast between the dark and the light areas of the frame. This creates the most realistic image, fully conveying all the shades and showing you the picture as the director saw it.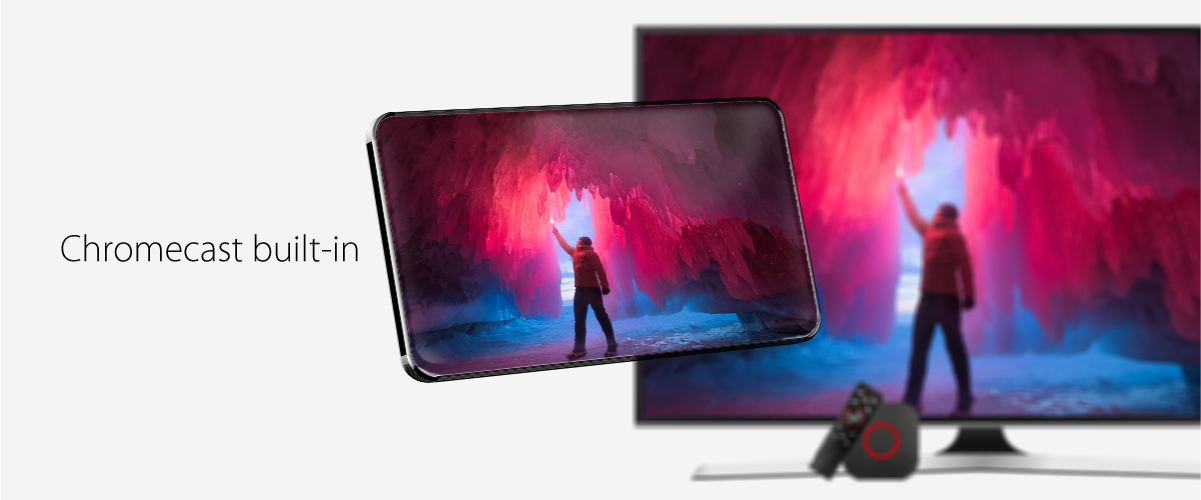 The Chromecast built-in technology enables you to send video, music and games from your smartphone to the TV screen at the push of a button. To use this function, connect the mobile device and the STB to the same Wi-Fi network.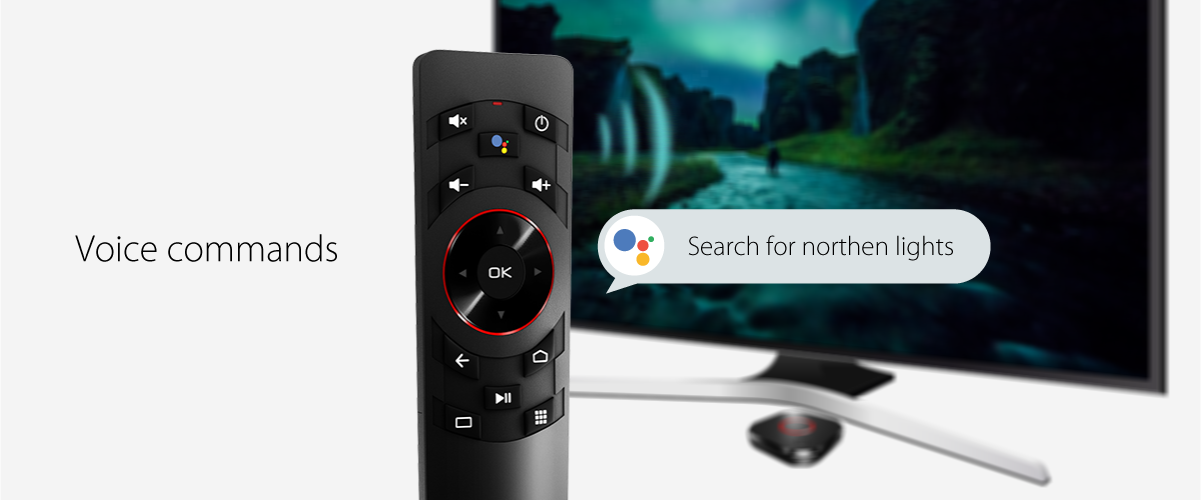 Certified Android TV devices support the built-in Google Assistant voice search. This facilitates and accelerates searching: you just need to press a button on the remote control and say the movie title, actor name or request the weather forecast and other information you are interested in. Google Assistant searches for the requested information in all your apps at the same time.
Dimensions
| | |
| --- | --- |
| Width/depth/height, (mm) | 115x115x28 |
| Weight, g | 180 |
Hardware
| | |
| --- | --- |
| Chipset | Hi3798MV200 |
| Processor | ARM Cortex-A53 Quad Core CPU 1200 MHz |
| Performance | 15 000 DMIPS |
| RAM | 2 GB |
| Flash memory | 8 GB eMMC |
Software
Operating system
Android 8.0
DRM option
Widevine L1, Microsoft PlayReady SL2000
Middleware supported
Ministra TV platform version 5.4.1 or higher
Interfaces
| | |
| --- | --- |
| | HDMI 2.0a, Ethernet 100 Mbps, USB 2.0х1, USB 3.0x1, MicroSD, Built-in Wi-Fi ac 2x2 |
Sources of media content
| | |
| --- | --- |
| | PC and NAS in local networks, streaming media protocols (RTSP, RTP, UDP, IGMP, HTTP), USB-devices |
Audio & video
| | |
| --- | --- |
| Audio сodecs | MPEG L1/L2/L3 AAC-LC, HE AAC V1/V2, AAC ELD, PCM/WAVE, APE, FLAC, Ogg, Dolby Digital Plus |
| Audio formats | MP3, OGG, WAV, AAC |
| Video modes | PAL, NTSC, 576p, 720p, 1080p, 1080i, 4K |
| Video сodecs | H.265/HEVC Main/Main 10 profile, 4K x 2K@60 fps 10-bit decoding; H.264/AVC BP/MP/HP@level 5.1, H.264/AVC MVC, 4K x 2K@30 fps decoding; 4K x 2K@60 fps 10-bit VP9 decoding; 1080p@60 fps VP6/8 decoding; 1080p@60 fps MPEG-1 decoding; 1080p@60 fps MPEG-2 SP@ML, MP@HL decoding; MPEG-4 SP@levels 0−3, ASP@levels 0−5, GMC, short header format, 1080p@60 fps decoding |
| Video containers | TS, MTS, AVI, MPEG, MP4, MOV, MKV, M2TS, VOB |
| Image formats | JPEG, PNG, BMP, GIF, RAW |
| Subtitles | SRT, SSA/ASS, SUB |
| Playlist formats | M3U, M3U8, PLS |
Standard set
| | |
| --- | --- |
| | MAG425А Set-Top Box, User Manual, HDMI cable, Power adapter 12V 1A, Remote control, 2 AAA batteries, Packaging |
What you need to know about Android TV
How to choose an Android TV STB?
Android TV devices are required to pass Google certification: the software developing company sets serious requirements for devices compatible with the system. If a device passes all the tests successfully, the developer's logo appears on the official Android TV website.
Before buying an Android TV media player, make sure the manufacturer is in the list of Google partners and the device is in the list of the certified Android TV devices.
What is the difference between Android AOSP and Android TV?
Google developed Android TV in 2014 based on Android AOSP. There is a range of significant differences between these two operating systems.
Google key services, such as Google Play, Google Assistant, YouTube, etc. are embedded in the certified Android TV devices. An owner of such a device does not have to install or set up the apps: you can use the device right out of the box.
Quality assurance: the Android TV-powered equipment is required to pass Google tests. The company checks the functionality and reliability of the device.
An Android TV user is guaranteed to get updates from the manufacturer for 3 to 4 years.
Android TV apps in the official Google Play Store are optimized for viewing content on a TV screen.
Android TV is a system with closed source code: operators cannot change interface or device functionality at sole discretion. Android AOSP may be installed by any operators to their devices: Google does not check the devices with this OS, making manufacturers solely responsible for their operation.
Can I use Android TV without a Google account?
You don't need a Google or Gmail account to use an Android TV device. But if you do have an account, you can log in to your account and get personalized video, film and TV show recommendations.
How to watch IPTV?
Reputable providers offer only safe and legal content to their subscribers. Operators develop apps for safe content viewing themselves: you can download them in the Google Play store. Official operators' apps guarantee that you will get only high-quality, legal content.
Do I have to connect to an IPTV/OTT operator?
You can use an Android TV STB without an IPTV/OTT network. In this case, you will have access to external streaming services, games, YouTube and videos from subscriptions.
What languages does Google Assistant understand?
The official Google Assistant version for Android TV recognizes 12 languages: English, French, German, Hindi, Indonesian, Italian, Japanese, Korean, Portuguese, Swedish, Vietnamese and Spanish.
Is it a good value for money?
Android TV STBs have all smart TV features. You get access to Internet browsers, your YouTube account, apps, games and other services. So, upgrading your old TV with an Android TV STB will cost 3–4 times less than buying a new smart TV. With the STB, you can turn any TV into a smart TV and save a lot of money.
MAG425A is Infomir's flagship set-top box. Its quality is confirmed by Google experts. After purchasing it, you are guaranteed to get updates for 3 to 4 years. Give yourself and your loved ones the opportunity to enjoy high-quality 4K video content!
Is the STB powerful enough to play any video? Will the device hardware manage it?
MAG425A's powerful components let you play different content without any problem. The device operation is ensured by a powerful quad-core 1,200 MHz ARM Cortex-A53 processor, Hi3798MV200 chipset and 2 GB RAM. The STB has 8 GB of internal storage, which can be extended by external media: flash drives and MicroSD of up to 128 GB.
The MAG425A is a universal STB: its functionality will satisfy both beginners, experienced users and fans of undemanding 3D games. The device can easily play 4K content and supports popular innovative Google services. The media player can be connected to the Internet both via Wi-Fi and Ethernet cable. Thus, the user can pick whatever connection method is easiest for them: cable connection will ensure a guaranteed continuous signal and Wi-Fi will relieve you from all the cables.
Why is it important to keep the device firmware up to date?
Infomir specialists are constantly working to improve the MAG425A firmware. Check regularly for new updates: they fix bugs and improve the operation of the device. The media player detects updates automatically: a notification appears on the main screen during the download:
You can check updates yourself, by:
1. Go to 'Settings'.
2. Select 'System Update'.
3. Click 'OK' if you see a notification that says the device has the latest software version.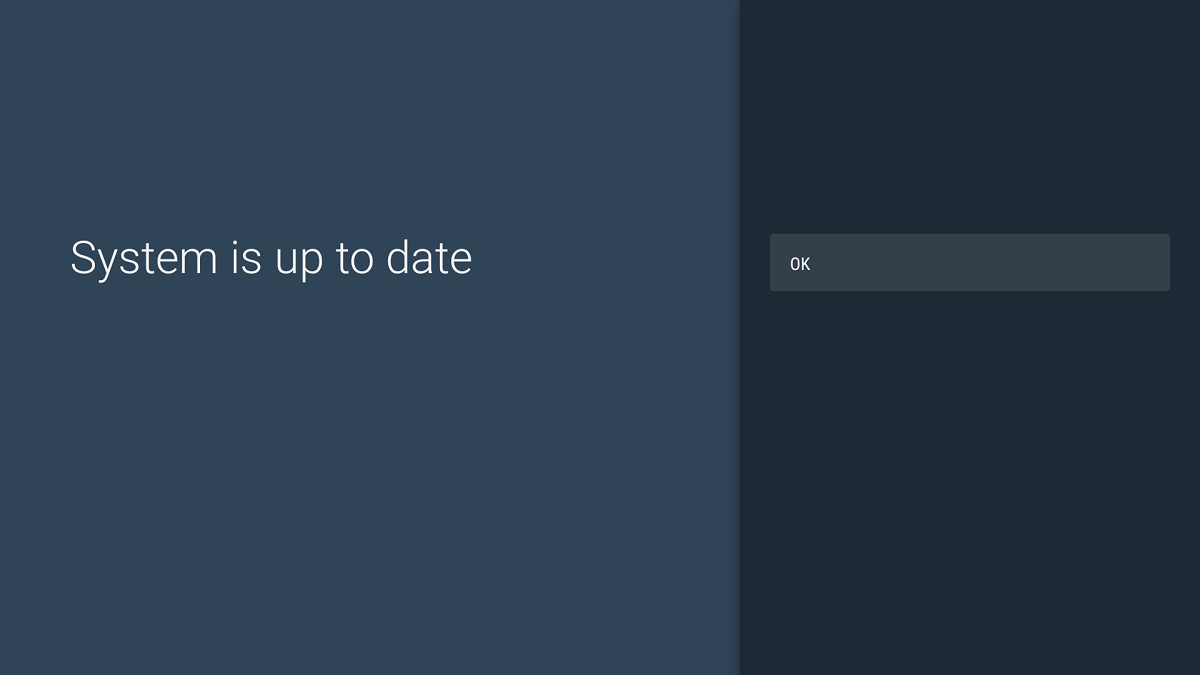 4. Click 'Update' if a new software version is available.
How to operate the MAG425A remote control
The MAG425A remote control has an energy-saving mode: this makes the battery life longer. If you keep the device on without watching it for a long time, it goes into sleep mode. If you press a button, the remote will leave sleep mode. If you press the button a second time, the device will enable you to continue using the media player.
Remote control firmware update
The OTA remote control update is a system service that starts when the set-top box is turned on and checks for updates every twelve hours. When updates become available, a notification is sent to subscribers.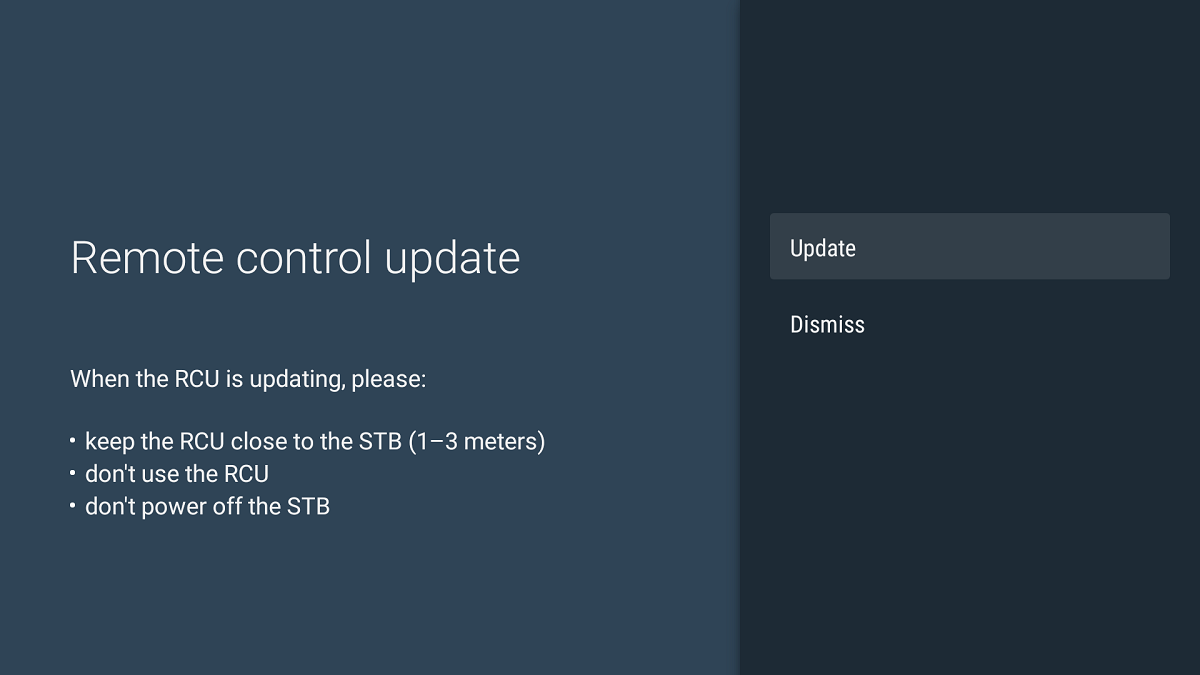 You can force the remote to update when the set-top box is loading: press any button several times when you see the animated Google screensaver. The system will detect the remote and send a request to the update server.